NYLD 2023 speakers….
Check back soon – more speakers to be announced!
Brad Smeele – Former Pro Wakeboarder / Quadriplegic / Communicator (All Events)
Professional wakeboarder Brad Smeele dedicated more than half of his life to perfecting his craft, and as a result he quickly became known as an innovator who pushed the limits of the sport. After claiming two Junior World titles he became one of the first in the world to land a 1080. As his career progressed he continued to push the sport with world firsts; such as the multiple double flip combinations featured in the award-winning film 'Prime'.
Brad then won the 2014 trick of the year award with the worlds first double tantrum (back flip) to blind over a mega ramp. Unfortunately, just weeks later, Brad took a heavy crash attempting to land that same trick again, resulting in him breaking his neck, leaving him a quadriplegic.
Brad now inspires people worldwide with his tenacity to not only regain movement, but also to live a full and action packed life, regardless of his debilitating injury. Brad inspires people of all ages through his story of resilience and how he found happiness after his life changing injury.
He's also passionate about raising awareness and funding for spinal cord injury research, and helping others facing similar life changing circumstances.
Brad appears courtesy of Essential Talent.
Julia Grace – Mental Wellness Communicator (All Events)
Julia Grace is a unique Mental Wellness Communicator. She's the Professional Speakers Association of NZ 'Educator of the Year' and 'Breakthrough Speaker of the Year'. Julia is a Tui award winning Singer/Songwriter and an NZ qualified teacher.
Julia shares openly and honestly using her personal journey with diagnosed anxiety and depression, combined with an Educational Psych focus and 30 years of classroom experience. Using her unique blend of Science, Story and Song, she teach audiences of all ages in a FUN way to learn to 'Be Kind to Their Mind'.  
'I'm so excited by the opportunity to help both this and future generations better understand their Mental Wellness, learning to lead successful and productive lives while still being honest about the challenges we all face.' – JULIA
Georgia Lines – Musician (All Events)
Georgia Lines has enchanted audiences with her effervescent personality, exquisite vocals, and distinctive feel-good R&B-sprinkled pop. Selling out a NZ solo tour, Georgia has amassed 3 million Spotify streams to date; become a familiar name in the Official NZ Chart and on NZ radio and featured in Rolling Stone Magazine.
Georgia won breakthrough artist at 2022 New Zealand Music Awards and was nominated for Best Pop Artist. In 2021 her single 'My Love' was translated into Te Reo Māori by Hana Mereraiha. Georgia continues her Te Reo journey, releasing her gently captivating arrangement of Māori waiata Hine E Hine in 2022.
Graci Kim – Diplomat turned Bestselling Author
(Speaking in Auckland, Wellington, Christchurch & Dunedin)
Graci Kim is the diplomat turned New York Times bestselling author of The Last Fallen Star, The Last Fallen Moon, and The Last Fallen Realm. As featured in TIME Magazine for Kids & Entertainment Weekly, the Korean mythology-inspired trilogy has been optioned by the Disney Channel for a television series, and is being translated into multiple languages. It was named a Whitcoulls Kids Top 50, a 2021 Goodreads Choice Award Nominee for Best Children's Book, an Amazon Best Book, an Indigo Best Book, and a Barnes & Noble Young Reader Pick. In 2022, Graci was awarded the Sir Julius Vogel Award for Best New Talent.
In a previous life, Graci was a New Zealand diplomat, a cooking show host, and once ran a business that turned children's drawings into cuddly toys. She now lives in Auckland with her husband and daughter.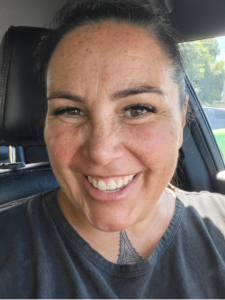 Teachers Professional Development Session with Anna Tiatia Fa'atoese Latu
Anna is a senior lecturer in Hauora Māori at the University of Otago, Co-Director of Pōtiki Poi, and Chairperson of her local Kura Kaupapa. Anna is a friend, sister, daughter, wife, but most importantly the mother of 3 beautiful tāmariki who chose her to help them in this world.
Anna is keen to share her lived experiences of cultural confidence within various teaching environments. Join her for some interactive cultural capacity and capability training at NYLD 2023.
This session is free for any teachers attending NYLD.