About the National Young Leaders Days
Leaders are often made, not simply born. We are dedicated to sparking the leadership potential that's inside every young person through practical, inspirational events and leadership resources.
The National Young Leaders Days (NYLD) are the largest and longest running leadership event for primary and intermediate school students. These large scale annual events aim to develop student leadership. Since 2001, more than 120,000 students have been empowered to fulfill their dreams and become great leaders at a National Young Leaders Day in Aotearoa.
The objectives of NYLD are
Inspiration
Connection
Student empowerment
Promoting positivity
Motivation
Education
Pricing
Primary and intermediate school registration
$49.00 per student (Before Wednesday 27 March 2024)
$54.00 per student (After Wednesday 27 March 2024)
Adult registration (Teachers and Parents)
$25.00 per adult
*All prices include GST. Ticket prices are subject to change.
The students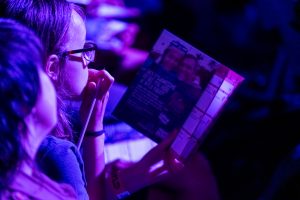 Every year, thousands of the Aotearoa's students and their teachers attend a National Young Leaders Day. Schools select students who demonstrate leadership potential and qualities to attend NYLD. Some schools send their top student leaders such as student councillors, sports leaders, mediators, captains, vice-captains and prefects. The event programme will benefit any student who demonstrates a willingness to develop their leadership skills. Every student who attends NYLD will receive a certificate of participation, which will be sent out after the event.
The programme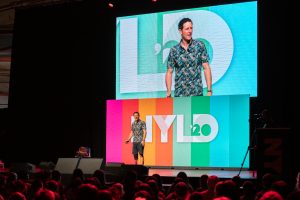 NYLD events include motivational talks from great New Zealand leaders, question times, videos, music and interactive activities. The speaking team consists of leaders in business, sport, politics, community service, science and the arts. There is a strong sense on the day that the baton is being passed, as an older generation of leaders imparts their wisdom into the emerging generation of young leaders. The message of the day develops, as students are challenged not only to reach their own personal goals but the goals of those they are leading.